Schedule a Demo Presentation
E

TC AI – Value Proposition 

(Customer Needs & Solutions Benefits)
Dramatically improve Employees' and Candidates' (Interview Volunteers) performance & evaluations, avoiding Bias.
Scientifically Diagnose Critical Issues and Corporate Climate through the EMOTIONAL Fingerprint™ supported by AI innovative technology.
Organizations worldwide needed to improve innovation and engagement, plus lower employee stress and burnout.
.
Have you ever seen your EMOTIONS?
ETC AI generates the EMOTIONAL Fingerprint™ of Interview Volunteers such as Candidates or Employees to improve their Evaluation plus scientifically diagnose Corp Climate, Critical Issues, and the organization's performance.
Schedule a Meeting
Approach
Built for the world's top-performing teams!

High-Risk Operations & Job Types
Complex Processes, Training & Hidden Opportunities
Company Products/Services and their Sales & Marketing Teams
Multinational Cultural Mix & Diversity
Home Office & Hybrid settings
Underperforming Teams & Communication issues
Leadership, Engegament & Motivation
Compliance with Rules, Procedures, or Policies
Morale and Collaboration among Employees
Human Resources
Security & Compliance
Innovation
Sales & Marketing
Request FREE tests as Proof of Concept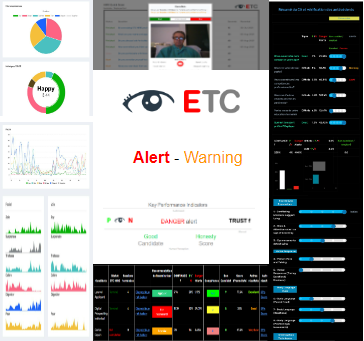 Interview Volunteers' – USE Case:
We recommend that a representative sample of interviews are performed, let's say 100 of a group of volunteers in the company with custom-made questions to address Critical Issues to diagnose those topics Scientifically!
The company's alternative is to use Surveys and Complaints.
Employees' interviews EMOTIONAL Fingerprint
™

 

are a source of Self Improvement, deep Personal Understanding and Happiness.
It is a friendly and excellent way to introduce ETC into a company!
Sample KPI = Invited Employees / Volunteers onboard = % Engagement by Project
Our solutions are always adapted to the client's needs.
Dramatically improving the

human performance

of critical jobs for Small Companies, Corporations, Coaches, Law Enforcement Agencies & Universities archive a deeper understanding of human behavior.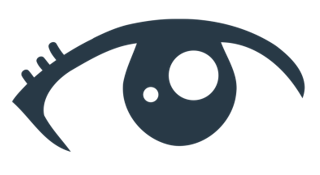 Approach
Global scale SaaS solutions with local Partners Support
E

TC AI Solutions in 12 languages with an easy & quick setup.
Professional Onboarding teams help you 24/7 to improve your evaluation experience.
REQUEST FREE TESTS AS POC
TESTIMONIALS
What People Are Saying
Using state-of-the-art ETC AI technologies is a great help for the complex hiring and evaluation
of law enforcement agents as a permanent trust control all around the world.
In Brazil, ETC has helped us find an efficient method for trust controls, improving employee
conditions while reducing risks and losses due to theft.
An excellent tool to substantially improve the hiring process with an impressive reduction in time
and costs applied internationally in multiple languages.
The best and most beautiful things in the world cannot be seen or even touched. They must be
felt with the heart". Here comes ETC-AI with cutting-edge technology to scientifically map your
emotions to solve human challenges.
Headquarters
1000 Brickell Ave, Ste 715
Miami, FL 33131
Customer Support
Worldwide 24/7