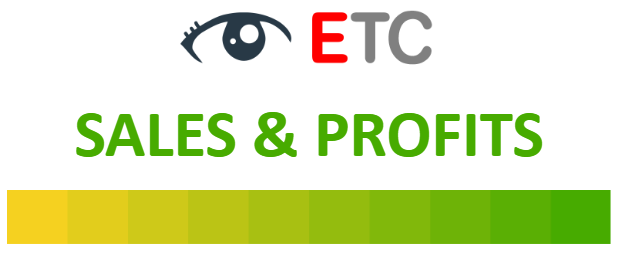 Subject area:
The EMOTIONAL Fingerprint

™

of a Salesforce to diagnose and improve critical issues that deliver results.
By asking your sellers the right questions, extracting & accumulating scientific results over time, you can diagnose and measure the evolution of an issue that you want to improve.
Sales, Marketing & Profit related – Critical Issues
Customer Satisfaction & Retention
Products/Services Success Factors
Training & Development
Marketing and Technical Support
High-Value Customers 
Salesforce Underperformance & Engagement
Communication, Marketing & Advertising Strategies 
The steps of the sales scenario: 
(1) prospecting, (2) preapproach, (3) approach, (4) presentation, (5) overcoming objections, (6) close, and (7) follow-up.
Business Event
The sales force has permanent contact and interaction with clients and potential customers and receives valuable information that is not easily processed. The ETC interview process allows us to extract and calculate emotional variations expressed in questions from those Critical Issues and diagnose the severity of the situation.
Actors & Roles
(CM) – Company Management – Responsible of ETC Performance Project in the client side.
(SP) – Salesperson – Company Employee.
(EP) – ETC Partner – Expert Consultant to Coordinate the Process.
(EX) – Examiner – Scores the manually the Good Employee/Candidate.
(OB) – Observer – Quality Assurance.
(EE) – ETC Experts – Worldwide field specialits (AI-Predictive Models, GDPR, Security, etc.)
ETC Performance Diagnose Method
a. CM & EP – Define Critical Issues
to Observe, Diagnose & Improve (Scope & Approach). Data & Metrics that support the current situation.

b. CM & EP – Generate relevant questions per each Critical Issue to be measured and expected improved results.
c. EP – Setup the ETC Employee & Corp Scan solution to perform interviews.
d. CM & EP – Select a Salesforce segment and frequency to initiate interviews.
e. SP – Salespersons perform the Video Recording interviews.
f. EP – Critical Issues Data Collection to Diagnose the severity of each Critical Issue and generate a Report over findings.
g. EE – Perform
Predictive Modeling (machine learing).
h. CM & EP – Integrate
Strategies & Work Plans

to Improve.
i. CM, EX & EP – Adjust Questions to fine-tune and
confirm trends & patterns.
i. EX, EP & EE – Evaluate and Present to the client the
Results.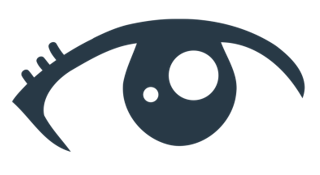 Salesforce Sample Metrics (Predictive Models Correlation)
Record Data Entry Values (Diagnose) and Evolution over the project (Improve).
Sales Revenue Variations: Month-over-month, year-over-year sales growth?
Leads by source: W
here your customers are coming from?
Lead Response Time: How long does the lead processing take?
Follow-Up Contact Rate: Have leads been processed consistently?
Open Pipeline Value: How is the current open pipeline value composed?
Pipeline Value Forecast: What is your predicted sales value?
Average Sales Value: What is the Average Contract Value?
Annual Sales Value: What is the annual value of your clients?
Average Sales Cycle Length: How long does it take to close a lead?
Sales Activity: What do the sales employees spend their time on?
Outbound-Calls: Which weekdays are the most promising?
Outbound-Calls Contact Rate: Which sales representatives perform best?
Number of Demos: How many calls do you have to make for a product/service?
Total Amount of Inbound Leads: How many inbound leads do you receive?
Lead-to-Opportunity Ratio: How valuable is your average lead quality?
Opportunity-to-Win Ratio: How often do you close qualified leads?
Lead Conversion Rate: How many leads are required for one new deal?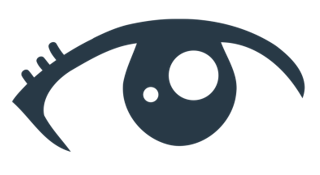 ETC Performance Consulting – Output Summary
ETC AI generates the EMOTIONAL Fingerprint™ at different dimensions and levels, Employees to improve their performance the Corp Climate, Critical Issues, and the organization's Salesforce as a team.
Salesperson Types by Industry
In any business, sales are a vital aspect of profitability; you need to hire staff with the requisite personality and skill to drive success.
| | | |
| --- | --- | --- |
| Advertising | International Reach | Sales Representatives |
| Door to Door | Luxury Items | Services |
| Engineering | Manufacturing | Software |
| Financial Services | Product Promoters | Specialty |
| Food & Beverages | Professional Services | Telemarketers |
| General Merchandise | Real Estate | Travel |
| Insurance | Retail Stores | Wholesale |
Types of Salespeople by Skills
The Caretaker Salesperson
Also known as transactional salespeople are often passive employees who are content to find a comfort zone that they rarely ever leave. They are often known as order-takers because rather than hunting for a potential sale, they wait for the deal to come to them. Caretakers are the type of salesman that are risk-averse, which means they don't want to take the chance on a prospective customer rejecting their sales pitch. They will often provide small businesses with competent, steady performance because they are adept at positioning themselves in the right place at the right time to get a sale. If you run a retail business in which the primary job of your sales staff is to help buyers find the products they are already looking for, you should hire a caretaker.
The Professional Salesperson
Another one of the most popular types of a salesperson is the professional or the relational sales personality. The professional has strong analytical skills and can reason his way through problems. The professional develops good customer/client relationships by building a rapport and connecting with customers and clients by understanding their wants and needs. With these salespeople, the goal is to establish a bond based on fulfilling expectations. Professional salespeople often get sales because buyers trust them to deliver on their promises. Professionals are the types of salesman that excel in advertising companies or any sales company servicing existing accounts is essential.
The Closer Salesperson
Closers are the type of salesman you often see parodied in used car commercials on TV. They are distinguished by qualities such as persistence, brashness, and a healthy dose of self-confidence. They are often referred to as "born salespeople" because their mindset is to permanently close a deal, even if the prospective buyer is reluctant to buy. Closers are always finding ways to encourage, coerce, or push customers toward the goal of closing a deal. They are not concerned as much about building future relationships as they are about finalizing the deal. Closers often have outgoing personalities that can sometimes border on being too aggressive. They don't take "no" for an answer, and they're able to offer incentives and enticements in situations where customers need that final push to close a deal.
The Consultant Salesperson
Consultants bring the qualities of a closer with the personal connection often found in professionals. They are well-rounded salespeople who know how to close deals simultaneously and build relationships. They aren't afraid to solve problems for their customers and to go the extra mile with incentives in pursuit of a long-term relationship. They are skilled at tailoring their sales pitch to each customer's needs, and they are active listeners who are patient when the need requires, but they can also be aggressive with customers who are on the cusp of saying "yes" to a deal.
Sample Questions to understand your Salespeople skills and profile:
What do you do to close a deal with a client? Describe
When you don't close an important account to meet your goals, what do you do?
How do you make sure you always meet your sales goals?
What do you think about automated tools (CRM) to improve performance?
Performance Consulting Deliverables and Benefits
"Cultural Risk & Loss Prevention" report based on the countries where the company operates.

Reports of each Employee and Candidates included the Examiner's evaluation.

Diagnosis of the critical issues (Opportunities for Improvement) presented quarterly.

Detailed Action Plan and follow-up with ETC and company metrics, as well as job performance to correlate variables that increase profits.
Benefits: Substantial improvement of the Organizational Climate, Critical Issues improvement, and at least XX% increase in profits at the end of the project.